Activities In Mauritius
Mauritius is not the kind of place that you will find that there is nothing to do. It is as good as any famous tourist place. A multitude of activities are on offer, from cultural programs to modern day Discotheques, though given the nature of the island most of which are water-based. You have water sports from water polo to diving, big game fishing, seabed walking, surfing etc and land sports such as golf, hiking, hunting, etc.

The Mauritian waters support a prolific range of water sports such as snorkeling, scuba diving, sailing, deep-sea fishing, kayaking, windsurfing, jet skiing, sub-water walk, motorboat journeys, parasailing and much more.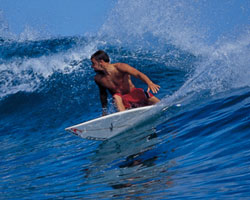 The legendary and most accessible surfing spots of Mauritius for surfing enthusiasts are along the western and southern coasts of the island.  Be it wind surfing or kite surfing, surfing has affixed its place in Mauritius. Surfing in Mauritius is appreciated and enjoyed by majority tourists visiting the island. The ideal time to enjoy surfing in Mauritius is from the months of May to October. You can hire surf equipments from your beach resort or from boathouses at beachside. Worldly renowned for its waves during the surfing season (from June to September), Tamarin Bay is the ideal spot for surfing.   One can also surf on the south coast of the island, in Rivière des Galets, Blue Bay, Baie du Cap and Le Morne...            


In Mauritius, one can only do sea and not river kayaking and it is an ideal way to enjoy the view onto the coast without paddling too far from the lagoon.   As for the pedalo, it is available in almost all of the boathouses at beachside in Mauritius.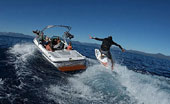 Water-skiing is one of the most popular water sports amongst holidaymakers.  In Mauritius, one can only water ski on the sea.  Many hotels that have a water sports club, offer this activity free of charge to their guests.  The best water skiing spot is along the northern coast of the island as the stretch of lagoon is particularly calm over there.  Should you fancy water skiing, you can ask in one of the water sport clubs.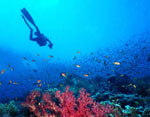 Explore the life pulsating beneath the deep blue sea and coral reefs. For those who are novices, they can take scuba dive lessons. Scuba diving is a marvelous way to know more about the colorful world of under sea. Most of the hotels in Mauritius have professional dive trainers to guide tourists throughout the dive safari. Several specialized courses are also available for advanced divers to broaden the spectrum of scuba diving in Mauritius.


You can contemplate the beautiful corals and fish simply by leaning over the glass bottom of a glass bottom boat.  Should you wish to swim off the coast, you need to ask the skipper before doing so.
Most of the skippers even have the required equipment: mask, flippers and snorkels. 
Be careful: it is important to negotiate the price before setting out.  Price: Rs 300 or more per hour.       


A unique experience! Blue Safari is one of the unique operators in the world, proposing excursion dives by minus 35 metres in 6 and 10-seater submarines several times a day, seven days a week. Blue Safari now also proposes self-driven underwater scooters now known as "Subscooters".

The semi-submersible goes down to a depth of 5 meters.  It gives one an opportunity to contemplate the coral reef and the underwater scenery that encloses it.


Speed boat trips are exhilarating and (mind-blowing!).  Generally, the different service providers offer you several tour options: half day, full day or personalized formulas. 



People have numerous options to enjoy the invigorating nightlife of Mauritius. Party-goers and youn

gsters are fond of the island's atmosphere, particularly at night. A number of nightclubs and discotheques are in the island which makes the nightlife vibrant in Mauritius. There are options to visit gambling casinos or the Sega dance events organized in the hotels. Most clubs are open every night except Sundays but the real nights are only Wednesdays, Fridays, Saturdays and eve of holidays.
Many of the hotels and resorts have evening shows, including creole dancing and music.
Among several cinemas and theaters, casinos can also be found at some of the larger resort hotels as well as in downtown Port Louis and other towns.



Golf, tennis, squash, badminton, horseback riding, biking and hiking are few of the recreational facilities available in Mauritius.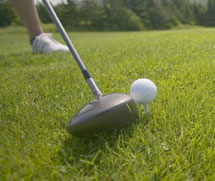 Apart from being one of the most sought after beach holiday destinations, Mauritius is also becoming an increasingly popular golf destination, and the catalyst for this change has been creation of Belle Mare Plage Resort in 1994. The Belle Mare Plage Resort has been hosting the Mauritius Open Golfing Championship since 2002 with its two 18-hole Championship Golf Courses is set in a 150-hectares private natural park, along the east coast of the island. Mauritius has also several 9-hole courses.


Mauritius has more to offer than just white sand beaches. Hiking, trekking and mountain climbing can be organized on request. Macchabee Forest, Le Pouce, the Black River Gorges National Park, Black River Peak, Montagne Lion and Piton Savanne are some destinations.


Among the Mauritius sports, tennis is widely enjoyed by the inhabitants of the island. Tennis in Mauritius occupies a very important place so far as Mauritius Sports is concerned and was introduced in Mauritius by the British in 1893.


Bicycles for hire can be found around Grand Baie area or can often be arranged at your hotel. For a more challenging ride you can try mountain biking.


Even if horseback riding has been a basic part of your lifestyle since your childhood, it is something which has just recently begun to become popular on the island of Mauritius. The newfound interest in this sport is one reason why it is something you should try during your Mauritius vacation. You may be delighted to see how quickly the interest has grown in your longtime favorite sport. It will certainly add a touch of adventure to your vacation!